Andy Ransom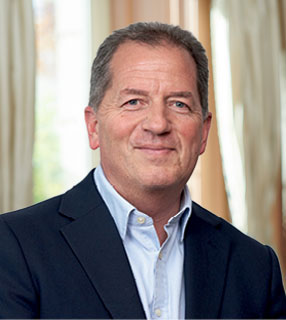 Non-Executive Director
Andy was appointed as a Non-Executive Director in June 2023.
He brings extensive and current international Chief Executive experience to the Board, including a strong track record of leading successful product innovation, digital transformation and developing a high-performance culture. He has over 30 years' experience of creating value through global mergers and acquisitions and a strong record of engaging with various stakeholders.
Andy has been Chief Executive of Rentokil Initial plc since October 2013 having joined Rentokil in 2008 as Executive Director of the global Pest Control business. Before joining Rentokil, Andy was a member of the executive management team at ICI, with operational responsibility for their Regional and Industrial Division, after holding various management positions including as General Counsel and head of the mergers and acquisitions teams.
Andy is a patron of Malaria No More UK and Vice Chair of the Board of Trustees of Street League.