Jeremy Davies
Chief Commercial Officer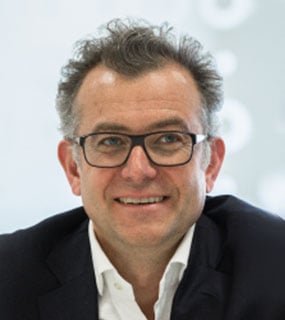 Jeremy Davies was appointed to the newly created position of Group Chief Commercial Officer in mid 2020, to oversee the Group's technology strategy and the property portfolio across Informa.
After graduating in Law, Jeremy began his career in advertising at J. Walter Thompson. He worked in London, Amsterdam, Sydney and completed an MBA at the Judge Business School, Cambridge, before joining the cable group NTL (now Virgin Media) as Marketing and Content Director.
Jeremy served as Marketing Director at companies including Santander, E.ON and the Commercial Bank of Qatar
He joined Informa in 2015 and worked as Chief Product Officer and then Chief Operating Officer for the Informa Connect division, before moving into a central Group position in 2019.
Jeremy is a non-executive director of Supersaurs Ltd.