Marco Pardi
Managing Director, Horizontal Technologies, Informa Tech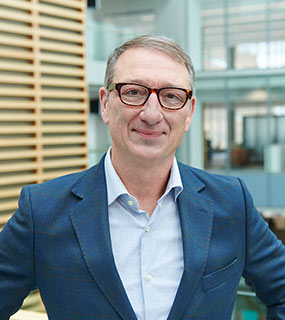 Marco is Managing Director for the Horizontal Technologies division within Informa Tech.
He is passionate about building great teams, delivering value to customers and colleagues, developing new markets and generating growth through content rich products for technology communities.
With 30 years' experience in the Business to Business Technology Industry, Marco has led teams responsible for building, running and launching some of the Tech industry's most important information products. His team is responsible for bringing technology communities together, serving tech professionals through an integrated, market-led approach. Focusing on high growth markets and creating new product opportunities to serve customers are key goals for his team.
Marco's portfolio includes Digital Media, Marketing Services, Events, Research and Intelligence that serve the markets of Cybersecurity, Enterprise IT, Data Center, Enterprise Communications, AI, IOT, Semiconductor, Display and Consumer Device. Market-leading brands within his group include Black Hat, Enterprise Connect, AI Business Expo, Interop, Contact Center Expo, Service Management World, Support World Live, Dark Reading, InformationWeek, Network Computing, No Jitter, Data Center Knowledge, HDI, ICMI and the Omdia Intelligence business.
Marco is based out of Informa's San Francisco office and is responsible for a global team with other key offices in Austin, New York, Chicago, London, Shanghai, Tokyo, Seoul and Taipei. He grew up in the bay area, graduated from UC Berkeley with a bachelor's degree in Economics and lives in Mill Valley, CA, with his family and two dogs.