Gary Nugent
Chief Executive Officer, Informa Tech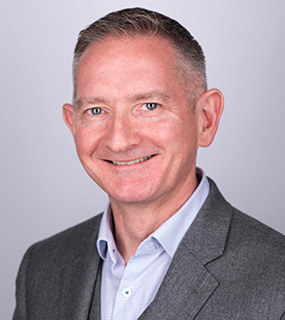 Gary is CEO of the Informa Tech division, created in January 2019.
He is passionate about listening, trying not to overcomplicate, the judicious application of common sense, always learning and improving, "good" music and spending time with family.
Gary joined the Group in 2014 as Commercial Director for the Business Intelligence division and was latterly Group President of its Agribusiness, Financial and Infrastructure Intelligence verticals, where he was responsible for driving their profitable and sustainable growth while ensuring the company remained a trusted partner to its customers across the globe.
Gary has over 20 years of International Sales and Marketing experience having lived and worked in Dubai, Geneva, London and Paris. He joined Informa from Alcatel Lucent, where he was most recently Head of the Managed Services Business. Prior to that Gary held the position of Head of Marketing.
Before joining Alcatel-Lucent, Gary worked for leading global Information Technology brands such as Oracle, Sun Microsystems and IBM.