Focusing on plastic waste in Brazil
Lilian Bortoluci, Show Director, Informa Markets, São Paulo
Plastic has received a lot of attention from the public, industry and media in recent years. From my experience working on our Plástico Brasil show, the annual international plastics and rubber fair, I believe plastic is an incredibly important substance. I also think there are better ways of managing waste plastic – and that's exactly what we have been promoting at the event.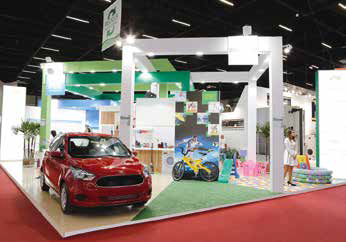 Each year, hundreds of brands and thousands of people gather at our show to explore the future of the industry. Leading by example, this year we worked with exhibitors to demonstrate equipment used to recycle the plastic waste generated at the show. We created online content about how to eliminate waste and better understand the plastic market and government policies. Launched at the show, these are now available 365 days a year.
A dedicated area of the show floor offered the latest recycling machines and processes, and we established the "Parque deIdeias", an area shared by industry partners, NGOs and local universities which are promoting new solutions.