World's largest print show IPEX to launch in Abu Dhabi
Informa Exhibitions, is set to launch IPEX Digital Middle East, at the Abu Dhabi National Exhibition Centre (ADNEC) from 14 to 16 November 2011, to provide a platform for digital technology in commercial and large format printing sectors in the Middle East region.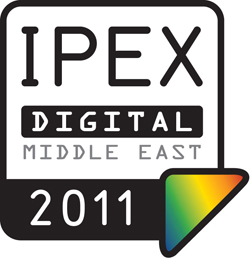 IPEX which is organised by IIR's UK parent Informa PLC is the world's largest English-speaking event for print, publishing and media, with unparalleled expertise in commercial digital printing and large format printing.
"IPEX Digital Middle East will cover the entire commercial and large format digital print industry, which was estimated to be worth $5.3 billion in 2007 is forecast to surpass $7.6 billion by 2015, according to research from PIRA International. Further analysis shows that this is not because of price increases or volume increases in new business, growth is coming from digital black and white and colour printing and mailing/fulfilment, database, and new media services," said Binu Pillai, Exhibition Director, Informa Exhibitions, Dubai.
Supporting Pillai's statement, PIRA also forecasts that digital printing in Middle East will have a compound annual growth rate of 17.2 % between 2007 and 2012. With this shift to digital technology and the rapid change in traditional customer base, IPEX Digital becomes more relevant for the region.
Although IPEX Digital Middle East will be an annual event, to underscore the scale of IPEX , the UK event only takes place once every four years, with IPEX 2014 taking place in London's 'ExCeL' exhibition and conference centre. The 2010 event attracted over 50,000 visitors from 135 countries and 1,000 exhibitors from 40 different countries.
"IPEX Digital Middle East will feed-off it's more illustrious sister event in London and will be the regional industry's focal point. Our main objective will be to ensure that we attract the key regional buyers, focusing on quality rather than just quantity," added Pillai.
The event will gather businesses involved in print production, creative and design, print finishing, pre-press, photography, publishing and many other sectors of the industry – both global and regional.
"With digital technology driving innovation in the sector at an unprecedented pace, it is now more important than ever for print organisations to stay connected with their market and customers," commented Pillai.
Making a difference, IPEX Digital has also launched a unique initiative called Top 100 buyers programme, where the top buyers from each country and city in the Middle East and to ensure their presence in the show. Talking on the program, Binu said that, "The "Invited Buyers Program" team will ensure regular contact with these VIP buyers updating them on the sponsors, exhibitors and conferences.
In addition to an exhibition, digital print industry specialists from the international and regional printing industry will participate in the IPEX Digital Middle East conference programme. International industry leaders will discuss how print businesses can thrive within the constantly changing regional market, identifying the opportunities and addressing the challenges.
IPEX Digital Middle East will also provide an effective platform for decision-makers from the numerous sectors that rely on printing and publishing within their core businesses including government, printing houses, retailers, healthcare, banks and associated packaging companies.