TV Connect moves to ExCeL London in 2015
Informa Telecoms & Media, the organiser of TV Connect, the world's leading connected entertainment event, has announced that the 2015 edition will move to ExCeL London, enabling TV Connect to continue its exponential growth in the city's largest events venue situated in the vibrant East End.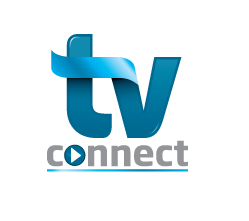 Joanna Jones, Event Director for TV Connect, commented: "In the ten years since our inception, we have grown incrementally and now play host to thousands of decision makers in the world of connected TV. Our event attracts the finest established and emerging companies in the space, including telcos, broadcasters, content distributors, new media, cable companies and content providers. It is because of the increasing size and gravitas of our event that we have decided to relocate TV Connect to ExCeL. This enables us to offer more space to our exhibitors while also providing more facilities for networking outside the show. We are sure this new partnership will help us match our continuing growth requirements as we look forward to the next decade of TV Connect."

ExCeL is a £500 million, internationally renowned modern venue providing 100,000m2 of flexible event space. The venue is situated at Royal Victoria Dock in the heart of East London, in close proximity to Canary Wharf, The O2, Westfield Stratford City shopping centre, Tower Bridge and Greenwich Village. The partnership aims at providing a unique location catering for all pre and post conference requirements such as hospitality services, which are a key requirement for business travellers. Over 10,000 hotel rooms ranging from luxury to budget options can be found within 20 minutes of ExCel.

Jeremy Rees, Executive Director, ExCeL, added: "ExCeL is the preferred location for many flagship events in the UK and has hosted everything from the G-20 summit to the Olympic Games. We are delighted to enter into this partnership with TV Connect to become the host of one of the largest shows in the entertainment industry. The venue's flexibility and scope provides seasoned event organisers with the resources they need as their event continues its growth. The relocation to ExCeL reflects the growing importance of TV Connect and the need for a new, bigger and more agile format."

ExCeL boasts excellent transport links with three onsite DLR stations as well as close proximity to the London Underground and London's City Airport. The 3,700 onsite parking spaces provide an alternative to public transport, while the onsite station for the Emirates Air-Line Cable Car linking with the Thames Clipper River Services and the London Underground (Jubilee Line) allows for a quiet journey.