Taylor & Francis Online is now live!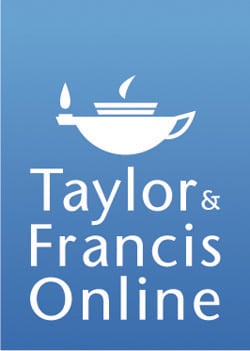 Taylor & Francis Online, www.tandfonline.com, has now replaced access to the 1,600 Journals and Reference Works previously hosted on informaworld. The new platform, developed by Taylor & Francis in partnership with Atypon Systems Inc., represents a multi-million pound investment and showcases content from Routledge, Psychology Press and Taylor & Francis.
Taylor & Francis Online brings knowledge to life with tools to enable users to read strategically, including:
Graphical abstracts: helping readers to understand quickly the relevance of an article;
'What others have read': saving time and energy on sourcing the most relevant resources;
First page preview: allowing readers to evaluate an article by reading the first page, not just the abstract;
Fact checking: search by page numbers and download citations, or add them to a shortlist for following up later.
The platform also enables readers, authors and editors to engage with their subject communities via:
Editor's Choice : content which has been flagged by Taylor & Francis' academic editors as essential reading
Social Media - integrate with Facebook and Twitter, email a friend, save your favourites
Alerts - stay up-to-date with the latest research developments via our suite of alerting services
Coming soon – take knowledge on the move with Taylor & Francis Online mobile
Taylor & Francis Online will soon feature a new mobile service which will allow users to access knowledge no matter where they are via our iPhone, Android and Blackberry apps. The service will also be enabled to work with tablet PCs. Users will be able to pair their devices to their university's subscriptions The interface is optimized to allow browsing, reading and searching – making the most of the small screen using HTML 5.
Follow us @TandFOnline
Visit us now! www.tandfonline.com