Taylor & Francis announces second phase launch of Routledge Online
From October 2011, Routledge Online will incorporate over 400 leading reference titles from right across the impressive Routledge publishing sphere, covering the areas of Humanities and Social Sciences in the form of nine bespoke resources within these broad areas.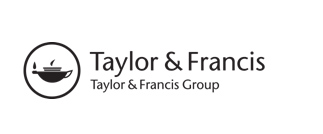 This improved site will include reference essentials that have won critical accolades and places on the best reference lists, with new works and updates added regularly.
New resources will be available in the following subject areas:
Education
History
Literature
Media and Cultural Studies
Philosophy
Sociology
In addition to existing updated resources in the following areas:
Religion
Politics and International Relations – including the Routledge Global Institutions Series
Music – including the illustrious Routledge Music Bibliographies Series.
Key features and benefits
The new platform will include the following new user features:
Athens and Shibboleth Authentication options – anytime, anywhere access
Enhanced search functionality – A federated search will allow cross searching across all subject collections
Look-up functionality – browse A-Z entries throughout all Encyclopaedias and Directories
Overall improved look and feel
Access to a huge range of authoritative Routledge Reference content within one outstanding platform.
As well as existing key features:
Cross reference linking between titles – find the information you are looking for quickly and easily across the complete range of books and subjects
Regular updates as new titles become available
COUNTER-compliant usage statistics.
For more information go to https://www.routledge.com/online