Routledge announces free access to Area Studies Journals
Routledge announces its latest free access campaign, Access All Areas, offering free online access to its complete range of Area Studies journals for six weeks, available from the 3rd November to 16th December 2011 inclusive.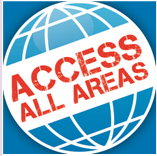 Routledge is the Number One Area Studies publisher with the largest number of journals and articles in the Area Studies category of the JCR®. Specialising in African, American, Asian, Central Asian, Russian & Eastern European, European, Latin American & Hispanic and Middle Eastern Studies, Routledge Area Studies journals are a must-read for academics and professionals.
Access All Areas incorporates more than 150 journals within the Area Studies classification, with 30 additional titles now included such as Bulletin of Spanish Studies, Journal of Asian Public Policy and Chinese Journal of Communication which publish a significant amount of research that is specific to a particular region.
Start browsing and downloading content today at www.tandfonline.com/r/accessallareas.