Reimagined, redesigned, responsive: Taylor & Francis Online re-launches
UK, 17 August 2016: Taylor & Francis Online, the home of over 2,400 online journals across Science, Technology, Medicine, Social Sciences, Arts and Humanities, has relaunched with a brand new design, a clean, uncluttered interface and an improved user experience.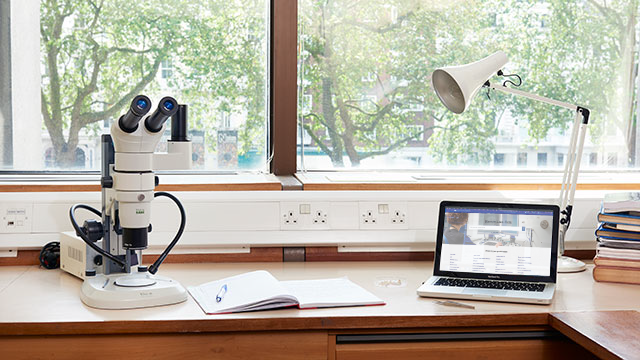 The redesign is built on extensive feedback and analytics data, putting the needs of key users at the heart of every design decision. So whether you are looking to submit a paper, to find and read an article, check article metrics, or share something interesting you've found, it's now easier and quicker than ever before to find what you need. Major benefits of the redesign include:
New page layouts put academic content at the centre. Articles are more clearly highlighted, with figures and accompanying data organised into easily accessible tabs, access options and article metrics visible at a glance and quick access to the PDF

Information where and when you need it: Menus and links to key related information will move with you as you scroll

Take your research with you: The entire site is now fully responsive to any device so wherever you are, whether you're on your laptop, tablet or mobile the screen will adapt to fit that size

Flexible search options: You can now search within the relevant subject area and then refine your results using a 'faceted' search, displayed in a sidebar menu that moves with you as you scroll

Easy manuscript submission, clear information and instructions designed to meet the needs of anyone looking to publish their research

Improved video display provides more impact for journals with video abstracts or video content.
Chief Technology Officer Max Gabriel said: "This re-launch is an important step in the evolution of Taylor & Francis Online and part of our ongoing programme of investment in technology and tools that help our academic customers, and the scholarly community at large to work more easily and effectively. We have worked with our partner Atypon to apply the latest platform functionality and create a modern journals platform that is flexible and adaptable for the future."
Ian Bannerman, Managing Director of Taylor & Francis Journals added: "Finding and accessing online research is a key element of the scholarly communication process, and as publishers we need to make it as simple and intuitive as possible. This investment in technology will help readers to explore the depth and breadth of our journal content on any device."
Feedback from the community:
Sophia Tetteh, PhD student, University of Loughborough: "It looks less cluttered and for a postgraduate research student my main function on the website is to search. The search functionality is now the focus of the website."
Liz McFall, Open University, Editor of Journal of Cultural Economy: "I like the way the key functions remain visible, so I don't have to remember where they are."
Mike Smith, Kingston University, & Editor-in-Chief, Journal of Maps: "Good to see a modern uncluttered design and, importantly, easy to see/access key features."
Start exploring the new site at www.tandfonline.com
About Taylor & Francis Group
Taylor & Francis Group partners with researchers, scholarly societies, universities and libraries worldwide to bring knowledge to life. As one of the world's leading publishers of scholarly journals, books, ebooks and reference works our content spans all areas of Humanities, Social Sciences, Behavioural Sciences, Science, and Technology and Medicine.
From our network of offices in Oxford, New York, Philadelphia, Boca Raton, Boston, Melbourne, Singapore, Beijing, Tokyo, Stockholm, New Delhi and Johannesburg, Taylor & Francis staff provide local expertise and support to our editors, societies and authors and tailored, efficient customer service to our library colleagues.
About Informa
Informa operates at the heart of the Knowledge and Information Economy. It is a leading business intelligence, academic publishing, knowledge and events business. With more than 6,500 employees globally, it has a presence in all major geographies, including North America, South America, Asia, Europe, the Middle East and Africa.
For more information contact Lorna Berrett, Head of Communications, Taylor & Francis at lorna.berrett@tandf.co.uk