Pakistan-China economic corridor conference at Informa's Intermodal Europe 2014
As part of a Spotlight on Asia, the Pakistan-China economic corridor programme will be the focus of a conference session at Intermodal Europe 2014, which takes place from 11-13 November at the Rotterdam Ahoy.

Currently under development, the Pakistan-China (or Pak-China) Economic Corridor programme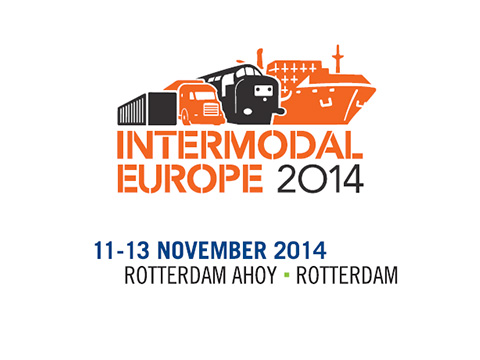 plans to connect Gwadar Port in southern Pakistan to China's north-western autonomous region of Xinjiang using highways, railways and pipelines to transport oil and gas.

The conference session, titled 'Developing the Pak-China Intermodal Economic Corridor to facilitate Sino-Europe Trade' will be presented by Mr. Aasim Siddiqui, Chairman of the All Pakistan Shipping Association (APSA), which is a stakeholder in the Pak-China Intermodal Economic Corridor programme.

"Pakistan is taking a new leap in the development of an intermodal network across the region with the strategic cooperation of China to develop the Pak-China Economic Corridor" explains Mr. Siddiqui. "It will also strengthen regional trade with South Asia, CIS (Commonwealth of Independent States) countries and Western Europe."

During the conference session, Mr. Siddiqui will discuss the benefits that the economic corridor will offer, including an efficient and cost effective trade route between Europe and China, and highlight business opportunities, the trade facilitation programme and infrastructure development projects that will result.

"Creating a new trade route can be a painstaking exercise and, as we are not cargo owners, Intermodal Europe 2014 provides us with a platform to share the plans with the businesses that will actually use the China-Pakistan economic corridor, and they can share their apprehensions and expectations," says Mr. Siddiqui. "It is a good opportunity to raise international awareness of the project, which is still in the development phase, and to get feedback from the right people."
The trading route will open new routes to create a direct link between Pakistan and China, reported to remove 6000 miles of unnecessary stops at Hong Kong, Singapore or the Middle East for example.

For more information about the All Pakistan Shippers Association visit www.apsa.org.pk.

To exhibit, or speak at the event, or to find out more please contact Sophie Ahmed on sophie.ahmed@informa.com or + 44 (0) 207 017 5112. Visit http://www.intermodal-events.com for further information.