Nigeria Com Conference starts today in Lagos
Over 600 telecom leaders from across Nigeria will gather in Lagos at Nigeria Com conference. Their agenda for the two days is to establish strategies, set best practice benchmarks and find innovative ways of evolving networks and services to capture growth potential in Africa's largest telecoms market.
Nigeria continues to be one of the most fascinating markets in African telecommunications: its growth is still spectacular; its regulatory framework remains a model for other markets; its operators meet challenges with innovative strategies; and its ecosystem is one of the most competitive on the continent.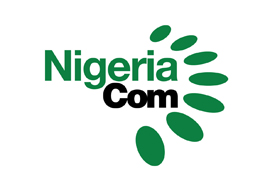 600 telecom leaders will meet at the Nigeria Com conference, 20-21 September. Representatives will include mobile, fixed, satellite and WiMAX operators, ISPs, regulators, ministry officials, solutions and technology providers, investors and consultants to ensure a truly 360 degree perspective of the market. Attendees will pool their different perspectives, ideas and experiences to set strategies around Networks and Infrastructure, Energy and Power Provision, Value Added Services, Regulation, Improving the Customer Experience, Market Forecasts and more.
The two days of discussions will be led by a panel of 40+ speakers representing leaders of the region's most dynamic operators, from leading mobile operators (Airtel represented by CEO Deepak Srivastava, MTN represented by Ibrahim Abba-Gana, Visafone represented by CEO Sailesh Iyer, and Glo with Samson Isa), alternative service providers (with the CEOs of Mobitel, Comium Data, Pinet Informatics, Geoidtel), official organisations (Onuoha I. Nnnachi representing the Federal Ministry of Information and Communications, and Sylvanus A. Ehikioya representing the NCC) and more.
For more information visit Nigeria Com.