IPEX Digital Latin America to take place 23-26 October 2012
Informa Exhibitions has announced that IPEX Digital Latin America will take place from Tuesday 23 - Friday 26 October 2012 at theTransamerica Expo Center, São Paulo, Brazil.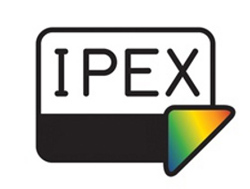 Catering for the growing commercial digital print market in the Americas, the inaugural IPEX Digital Latin America event will focus on the digital technology in commercial printing, transpromo, finishing devices, direct mail, cross media applications as well as colour management and web to print technologies.
IPEX Digital Latin America follows the success of its well established sister event IPEX, the world's largest English speaking event for print, publishing and media which takes place in the UK every four years.