Innovation in Learning Drives Workforce Productivity
ESI International, the world's leading project management learning company, has announced the findings of a new global learning study conducted to assess the direction of training and performance improvement programmes for 2011 and beyond. The survey was conducted among industry professionals from the commercial and government sectors, worldwide.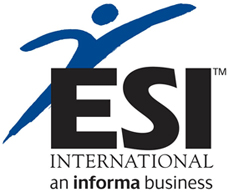 The findings confirm that three years of global economic stress have pushed organisations to maximise employee productivity, and to make strategic decisions on cutting spending in a way that does not compromise future growth as budgets tighten.
As a result, organisations are turning to targeted and innovative learning programmes through technology to help support the achievement of organisational priorities, maximize resources and enhance workforce effectiveness.
The ESI Learning Trends survey results validate that innovation and flexibility in learning content and delivery, when combined with a results-oriented approach, are critical to learning success in 2011-2012. Training programmes must evolve and adapt accordingly in order to stay targeted, relevant, measureable, and engage the learner in non-traditional ways. At the same time, they must instil learners with a set of critical thinking and leadership skills necessary to move the entire organisation forward.
"With stagnant learning and development budgets, organisations are compelled to work their learning programmes harder, by making them more results-oriented, as well as more flexible and relevant by providing the right information as and when needed to enable employees to perform effectively," said Laurie Keyser Brunner, Senior Vice President of Global Client Services, ESI. "Nurturing leadership skill is also a vital component and a growing priority for organisations in empowering their workforce to identify organisational priorities and design appropriate responses within a business context."
To download the full 2011 ESI Learning Trends Report, please click here.
Survey Methodology
ESI conducted the online survey in early 2011, inviting learning and development professionals from around the world to participate. The response rate was approximately 11 per cent. Not all respondents answered every question. Respondents represented a wide range of industries including financial services, energy, aerospace, healthcare, construction IT, telecom and government. The survey was anonymous unless respondents wanted to receive the results, in which case they were asked to provide their details.
For more information visit http://www.esi-intl.co.uk/.