Informa's Inspiring Himalayan Charity Challenge

The final preparations are now being put in place for Informa Business Information (IBI)'s unique charity expedition to the Himalayan Lunag Massif in Nepal as the day of departure, 30th September, looms ever nearer. IBI is part of Informa Plc.
Eight courageous IBI employees are challenging themselves to accompany expedition leaders Steve Holmes and Neil Phillips on the hazardous two-week trek to the remote and lonely Lunag Base Camp in the Himalayas, which sits at the lofty altitude of 5,364 metres, before Steve and Neil start their Lunag mountaineering challenge.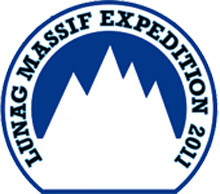 The two men will attempt the unprecedented feat of scaling, in one climb, four as yet virgin peaks in the beautiful, but remote and bleak Lunag range at an altitude of 6,550m. Steve is no stranger to IBI, having accompanied its senior management team on an ascent of Mount Kilimanjaro in February this year.
Not content with sponsoring the Lunag expedition, Informa specified as a condition that Steve and Neil take eight employees with them. The eight staff members will raise funds for The Red Cross Japanese Earthquake Appeal and Shelterbox, a small but global charity that delivers emergency help to people affected by disaster.
The IBI team has been training hard since May for the expedition, which will be staggeringly physically, mentally and emotionally testing. The eight were chosen on merit by Steve and Neil from a strong field of over 50 of IBI's 2,500 global staff, who were all invited to apply. In addition to raising much-needed funds for the two charities, the expedition will be a tremendous personal learning opportunity for each employee, giving them a fresh outlook on both work and life in general when they return. Each member of the Lunag team has a personal fund-raising target of £3,000 as well as their own specific learning and development goals.
The team will need to stay healthy, battling exhaustion, freezing temperatures, hunger and altitude sickness. They will eat, live and sleep in a totally alien situation without running water, conveniences or internet, amongst the highest peaks in the world and will need huge reserves of determination and strength of mind to achieve their targets.
Caroline Frost, Director of Learning and Development at IBI, explained: "IBI prides itself on challenging and developing its employees in extraordinary ways, giving them the opportunity to attempt life-changing challenges in an environment that they wouldn't otherwise have.
"We very much wanted to replicate – and perhaps surpass – the leadership team's Kilimanjaro climb. We wish them the very best of luck in their endeavours."
The indomitable Informa mountaineers:
Andy Williams, Marketing Manager for Informa Agra – enjoys being out of his comfort zone, wants immersion in Nepalese culture, will embrace whatever is thrown at him and will bring optimism, practicality and a great sense of humour to the trip.

Christina DeRuzza, Citeline editorial team – is chopping firewood to get fit, aiming to raise $10,000 for charity while thinking of those who will benefit from it. She will be great at motivating and supporting her teammates.

Emma Law, Healthcare Consultant at Datamonitor – only 5'3" but a ball of energy, is competitive by nature so will have to learn patience and discover her ability to cope with the unknown while inspiring her teammates at the same time.

Gráinne Lynott, Marketing Manager for Lloyds List – grew up in the Galway countryside, will push through the pain and will share her personal insights of the funny, serious and surreal experiences she has with colleagues and friends on her return.

Jing Wang, part of Datamonitor's Phasic Strategy Consulting team – has shocked her friends by being chosen, but will happily swap her usual stilettos for trekking boots. She will be going camping and doing 15km cross-country training programmes to get on top form for the trip.

Jon Beer, Head of Technology Architecture for IBI Central Technology – normally only becomes human after a coffee in the mornings, so may find the trek a challenge! An old hand at trekking in Australia, North America and the UK, he will try not to show off at skateboarding and break his arm two days before departure.

Margaret Quirke, IBI Subscriptions Coordinator: Agent – is grabbing every opportunity life offers. She will bring determination and high spirits to the team, while improving her self-confidence, gaining a better understanding of social and cultural issues and raising lots of money for charity.

Paul Thoroughgood, Director of Advertising Sponsorship Sales for IBI – eternal optimist, coach and mentor – is walking 5 miles to work every day, and intends to enjoy himself while making the most of a remarkable experience, building close friendships and bringing back entertaining tales of adversity.