Informa supports Global Exhibitions Day
Industry-wide initiative designed to raise awareness of $29bn market for tradeshows
London, 8 June 2016: Informa is supporting Global Exhibitions Day, which takes place today and is the industry's first co-ordinated celebration of the value of the international exhibitions market.
Consultants AMR International valued the exhibitions market at $29bn in 2014 and estimates it will grow at an annualised rate of 4.5% between 2014 and 2019, whilst the Global Association of the Exhibition Industry calculates the industry employs 680,000 full time roles. Companies consistently report that exhibiting at an industry event is one of the most effective methods of marketing.
Informa's Global Exhibitions Division holds 170 exhibitions a year, connecting buyers and sellers in specialist global communities and enabling those in sectors such as Real Estate & Construction and Global Health & Nutrition to meet face to face and conduct business.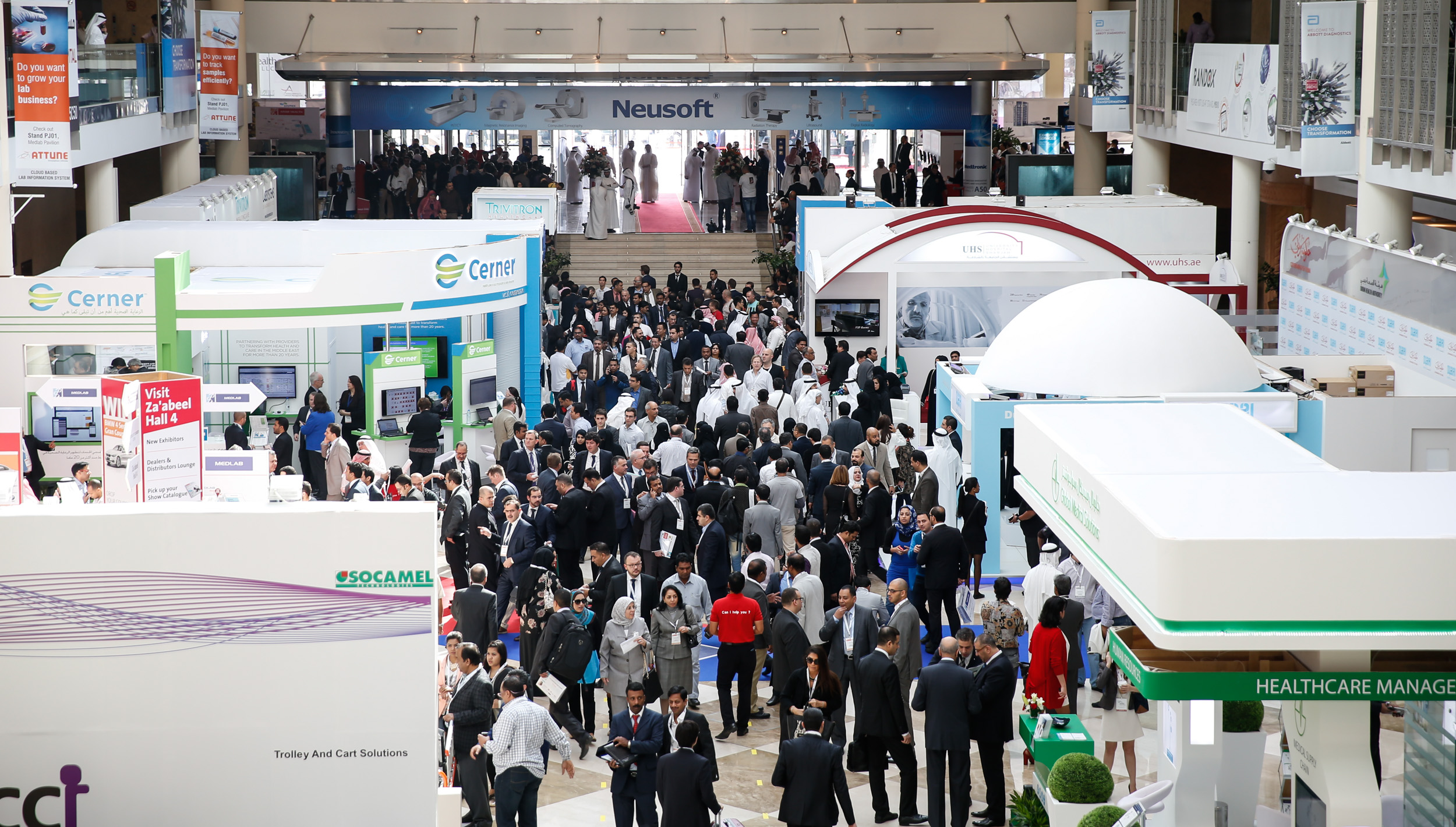 Charlie McCurdy, CEO of Informa's Global Exhibitions Division and former chairman of the Society of Independent Show Organisers commented: "We're pleased to support the first Global Exhibitions Day, and the industry's efforts to raise awareness of the value exhibitions bring to businesses and economies.
"The exhibitions market has benefited from increased digitalisation. Face-to-face media has become more important because for many communities, particularly international industries with large supply chains, it can be difficult to make connections when customers are more global and communications more virtual. The largest exhibitions in each specialist sector become a must-attend forum where products are launched, relationships made, agreements signed and contracts won.
"At the same time, digitalisation creates opportunities for exhibition providers to use data more effectively and provide a complementary online offering for the other 51 weeks of the year. All in all, it's an exciting time in a growing industry, and one which offers varied and rewarding careers."
Facts and figures on Informa's Global Exhibitions Division:
By size: Our total annual exhibitions space stands at over one million square metres. In 2015, Manchester United's Old Trafford Stadium would have fit into our largest show by size, Agrishow, 60 times

By value: The 2015

Monaco Yacht Show

displayed yachts worth a total of €3bn

By people: 90 countries were represented at our 2015 sustainable housing event,

Greenbuild

, in Washington DC. Over 250,000 fans attend our range of

FanExpo

pop culture events each year.

Arab Health

, one of the world's largest events for the life sciences industry, displayed over 4000 stands and welcomed over 100,000 visitors in 2016

By sector: Our Global Health and Nutrition exhibitions, which include

SupplySide West,

support a global nutraceuticals market estimated to reach $241.1bn in size by 2019 (BCC Research), whilst Arab Health addresses a life sciences market that in the Middle East and Africa was anticipated to grow at 8.7% for 2015 (Deloitte)
For more information, visit Global Exhibitions Day 2016 and Informa's Global Exhibitions Division or contact Informa's media team on media@informa.com.
About Informa PLC
Informa operates at the heart of the Knowledge and Information Economy. It is a leading business intelligence, academic publishing, knowledge and events businesses. With more than 6,500 employees globally, it has a presence in all major geographies, including North America, South America, Asia, Europe, the Middle East and Africa.