Informa Senior Management Update
Informa PLC ("Informa" or the "Group"), the international publishing, business intelligence and events group, today announced that Alfred Moellenbeck, Managing Director of Euroforum, will retire at the end of 2014.
Under the new operating structure, Andrew Mullins has been appointed Chief Executive of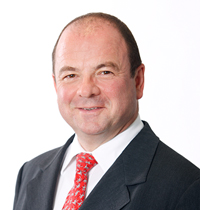 Informa's Knowledge & Networking Division. Alfred's responsibilities for the Euroforum business in Germany have now transferred to Ann-Marie Brems, who reports directly to Andrew.

Alfred Moellenbeck has served in a senior management capacity at Informa for the past twenty-five years. He was principally responsible for the Group's conference and learning activities across Continental Europe, and at various times he also held management duties for businesses in Latin America, Africa and Asia, representing businesses with revenue of more than €200m at one stage.
Stephen A. Carter, Group Chief Executive, said:
"On behalf of Informa, I would like to thank Alfred for his significant contribution to the Group through the last twenty-five years, and wish him well in his retirement. Alfred has been instrumental in building Informa's presence in Germany, across Europe and further afield."
Alfred Moellenbeck, Managing Director of Euroforum, said:
"Twenty-five years at Informa, bringing knowledge to life! It has been a wonderful experience and I have enjoyed every minute of it. Much has changed through my time at the Group, both within our markets and amongst our customers, but Informa has been successful throughout. Thankfully, another constant has been the success of the German football team, winning the World Cup at both ends of my career! I wish all my colleagues the very best for the future and look forward to watching Informa continue to flourish."
Enquiries
Informa PLC
Stephen A. Carter, Group Chief Executive +44 (0) 20 7017 5771
Gareth Wright, Group Finance Director +44 (0) 20 7017 7096
Richard Menzies-Gow, Director of Investor Relations +44 (0) 20 3377 3445

Stockwell Communications
Tim Burt +44 (0) 20 7240 2486
Notes to editors
Alfred Moellenbeck
Alfred Moellenbeck has been the Managing Director of Euroforum since 1989, when he joined IBC to launch its German subsidiary. Under his leadership, over the next decade the business grew to generate revenue of more than 100m Deutsche Marks.
In 2001, Alfred was appointed as an Executive Director of Informa and in 2004 was appointed Overseas Conference Director, with managerial responsibility for all the event businesses in Australia, Asia, Africa, Latin America and Europe.
Following Informa's acquisition of IIR in 2005, Alfred became Regional Director Europe, Latam and South Africa, with responsibility for twenty-two profit centres across fifteen countries.
Through his time as Managing Director of Euroforum, Alfred has been responsible for cultivating several long-lasting joint venture agreements, including with Handelsblatt (owned by the von Holtzbrinck Group) in Germany and Handelszeitung (owned by Axel Springer) in Switzerland.
Alfred is a graduate of Helmut Schmidt University in Hamburg, mastering in Economics and Organisational Sciences. Following graduation, he served as an officer in the German Bundeswehr, attaining the rank of Captain.