Informa raises £83,000 for the World Cancer Research Fund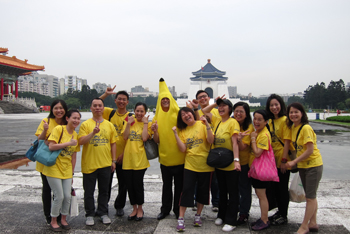 Informa's annual Go Bananas fundraising initiative has raised an impressive £82,814 for the World Cancer Research Fund (WCRF).
Informa offices across the globe, from Europe and the Americas to the Middle East and the rest of Asia, participated in a range of events to raise funds for the WCRF.
Over 1,000 Informa staff participated in Go Bananas fundraising activities, from fun runs and sports day events to a scavenger hunt and smoothie making. CEO Peter Rigby once again donned a banana suit for the London run in Regent's Park, with employees challenged to 'beat the banana' around a 3km course.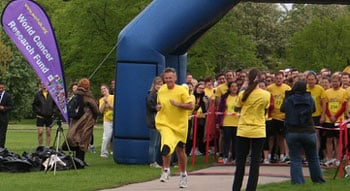 Paul Fretwell, Head of Fundraising at WCRF, said, "This has been another great year for the Informa/WCRF partnership, raising funds for cancer prevention. By working alongside a big multinational company like Informa we generate a lot of money for our research and health information programmes into the ways lifestyle changes can reduce people's risk of developing cancer. It also raises awareness among Informa's staff worldwide of the links between cancer and factors such as diet and physical activity."
Over the past seven years, the WCRF has received over £445,000 from Informa, thanks to the tremendous efforts of employees. This year has been particularly successful with £82,814 being given through employee fundraising, company donations and match funding. CEO Peter Rigby also personally donated £1 for every employee that took part.
Go Bananas gives Informa employees a sense of unity no matter where they are in the world, by creatively fundraising for a worthy cause. CEO Peter Rigby said, "It was a great atmosphere and we had fun. For my part it's great to see people at Informa wanting to get together after work to support this and other worthwhile causes."