Informa partners with Egytec to co-organise Electricx
Two of the region's leading energy event organisers have joined hands to cater to the region's ever expanding energy sector.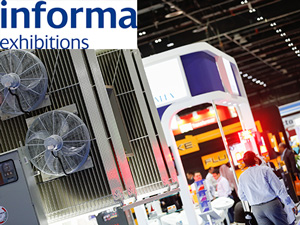 Informa Exhibitions, organisers of Middle East Electricity, have recently entered into a partnership with Egytec to co-organise Electricx and associated events in Cairo, Egypt towards the end of this year.
Electricx, Egypt's leading energy and power exhibition, covers key sectors of the energy industry including power (generation, transmission and distribution), lighting, solar, renewable energy, fire, safety and security solutions, automation and smart solutions / metering.
Driven by economic and population growth, demand for electricity has grown so rapidly in the MENA region, that in many instances utilities have struggled to keep up. The result has been the investment of hundreds of billions of dollars in new power plants.
As of the end of 2012, the MENA region had installed power generation capacity of more than 185,000MW. At the current rate of demand growth, just over 300,000MW of installed capacity will be required by 2020, an increase of 61% according to a recent MENA Power Report by ReportsnReports.com.
Anita Mathews, Director of Informa Energy Group, organisers of Middle East Electricity, said: "With the recent political and economic developments in Egypt, the country is emerging as a key investment destination. The move to expand our portfolio into Egypt is bolstered by the recent spur of investment into the country's energy sector."
"According to a report by the Egyptian Electricity Holding Company, their five-year plan leading up to 2017 includes implementation of power projects with a capacity of 12400MW, and total investments expected to reach USD 143 billion. It is events like Middle East Electricity and Electricx that create a platform allowing the industry to meet and discuss how to best tackle such exceptional growth." added Mathews.
Amr Shawki, Chairman of Egytec commented on the partnership "We are very excited to partner with Informa Exhibitions on our Cairo event. Informa's global reach and Egytec's credibility and strength in Egypt and North Africa pave the way for a world-class event. We are hoping this is the beginning of a very successful partnership."
Both events have witnessed strong growth in recent years. Middle East Electricity has grown by 10 per cent year-on-year in terms of exhibition space and visitor numbers, and received over 50,000 in total attendance for the 2014 edition. Last year Electricx welcomed 32,541 trade visitors and featured 12,000sqm of exhibition space, making it the largest energy focused event on Egypt's exhibition calendar.
Electricx has been fully supported by the Egyptian Ministry of Electricity since its inception in 1991. Electricx 2014 takes place at the Cairo International Convention Centre from 4-7 December 2014.
For further information please visit - [link removed due to site no longer being available].