Informa Appoints Liontou in new Chief Content Officer role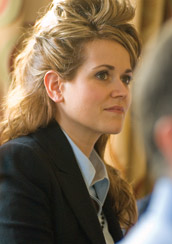 Informa has announced the appointment of Fotini Liontou as Chief Content Officer for Informa Business Information. Liontou has worked for the company for 17 years, most recently as Chief Executive of IBI's Lloyds List Group.

This new executive position will focus on driving content connections between the IBI brands to maximise digital innovation across IBI's product suite. "Fotini is uniquely placed to do this," says Lindsey Roberts, CEO of IBI. "We are committed to maximizing the extensive opportunities we have to create unique digital content sets across our portfolio and Fotini's wealth of editorial expertise and her experience of launching successful online subscription services will enable that to happen more quickly."

"IBI has made some brave moves with our digital subscriptions, breaking down barriers to give our customers what they want rather that what the legacy brand has historically defined. Fotini's appointment to this role, dedicated to our digital ambitions, is an exciting move for us," explains Roberts.
During her tenure of leadership at the Lloyd's List Group, Liontou masterminded the launch of two of the company's most successful print to digital transitions, www.LloydsListIntelligence.com and www.lloydslist.com .

Dr Philip Smith, Group MD of IBI's Commodities division which includes The Public Ledger and Agra Europe will be additionally taking over responsibility for the Lloyd's List Group.
-ENDS-
For further information and/or an interview with Lindsey Roberts, please contact: Kirstin Stocker on Tel: 07920500400 or kirstin.stocker@informa.com