Forum scoops top award
TrainingIndustry.com selected Forum as one of their 2011 Top 20 Content Development Companies. Along with the recognition as one of TrainingIndustry.com's Top 20 Leadership Training and Top 20 Sales Training companies for 2011, this latest award makes Forum the only company in its industry to appear on all three lists.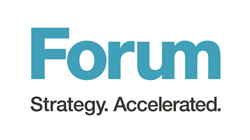 This list recognises the top content development companies in our industry. This first annual list joins TrainingIndustry.com's current roster of top provider lists, designed to help organisations in their search for the right training partner. Selection to this year's Top 20 Content Development Companies list was based on the following criteria:
Industry visibility, innovation and impact
Capability to deliver multiple types of content development services
Company size and growth potential
Strength of clients
Geographic reach
The company has already started promoting Forum.com through its social media channels and some of its future marketing communications.
[amendment 16/11/15: link removed]