IBI Management team climb Mount Kilimanjaro
IBI's Senior Management Team are attempting to raise £250,000 for a variety of UK and International charities by climbing Mount Kilimanjaro next month.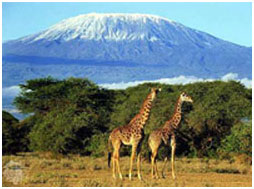 Each member of the team have ambitious targets of £15,000 each plus there is an additional target of £25,000 for an African-focused Charity, Nothing but Nets, which provides mosquito nets in malarial areas.
The senior management team believes that it is their responsibility to give something back to society and in contributing to good causes and striving to make a difference.
"Climbing a mountain as an exercise provides a powerful metaphor for 'journey', for conquering fears and meeting challenges, for being resilient and dogged," commented Lindsey Roberts, chief executive of IBI. "These are qualities we all need in spades. We intend to use this rather extreme physical challenge to develop and build our team of Directors. It will provide valuable learning for their roles and businesses at Informa."
The Kilimanjaro challenge will kick off a number of related projects in 2011 and beyond, designed to give all staff at IBI the opportunity to volunteer. It should also provide a blueprint for developing our talent across the business.