China expects to generate returns over next three years
China is expected to generate some of the best returns in private equity over the next three years according to industry experts but it will have to take on a greater role in global leadership if it is to sustain the growth.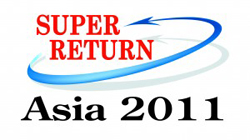 Speaking at SuperReturn Asia 2011 in Hong Kong, Lord Mark Malloch-Brown, chairman of Europe, Middle East and Africa at FTI Consulting, said, "If China is to continue with its relationships with investors, it needs to come to the table with solutions and help solve problems, not be part of them," he said.
"China's leadership and its ability to take a share of the global responsibility is critical to its success," he added.
Brown said although China was making moves, demonstrated by a leadership role in the G20 for instance, it still had some way to go.
He said politics will also play a major role, adding, "For China, sustaining a global growth rate is critical to its political stability as well as success. It must be seen as a responsible global leader."
Brown went on to discuss the difficult political positions in both the US and the EU, where there are large levels of unemployment, and said globalisation would help generate new jobs.
"We are going to enter a period where there needs to be greater integration between nations."
Overall, he said China remained a safe bet and that the Chinese were good at recognising opportunities.
"Fact is, we have at least fifteen years ahead of us before macro political issues arise, so China still remains a good bet."
Super Return Asia 2011 runs from 19-22 September 2011 and is part of Informa Plc. For more visit Informa Global Events.