Graduates
Informa's Graduate Fellowship Scheme is a two-year UK-based programme for new and recent graduates from any field of study.
From data to digital, editorial to events operations, marketing, research, sales and more, Graduate Fellows work across a range of businesses, sectors and roles in the UK and internationally, and get their careers off to a great start.
Applications to join us in Autumn 2023 will open in early November 2022.
Find out more about us and the markets we operate in
Meet our Graduates

Why Informa?
We're passionate about our customers and the specialist markets they operate in, and about the power of knowledge, information and connections to help them learn more, know more and do more.
If you enjoy variety and collaborating with experts, want to get under the skin of a dynamic and growing business and are comfortable seizing opportunities, Informa's Graduate Fellowship Scheme could be for you.
As a Graduate Fellow, you'll be an important part of the Informa team from day one.
You'll take on different roles and gain exposure to senior leadership, and fully participate in the life of the company, professionally and socially.
What you can look forward to
A two-year rotational programme including:
Three six-month placements in the UK, each in a different division and role
The opportunity to participate in a six-month placement outside of the UK
Tailored induction and development programme
Mentoring from senior Informa leaders
Support finding a permanent role within Informa after completing the scheme
Full eligibility for Informa's benefits programmes

Life on the Graduate Scheme
After a comprehensive induction you'll begin your first placement, joining a team and starting work on live projects straight away.
Graduate Fellows report into their placement manager as well as the Graduate Programme Coordinator, and each is assigned a senior mentor.
The scheme balances support and structure with the chance to take responsibility from day one and the freedom to act on opportunities.

International Rotation
After three placements in the UK, Graduate Fellows have the opportunity to participate in a six-month placement outside of the UK.
It's a chance to make connections, experience different ways of working and bring new perspectives and fresh ideas into your next role.
Wherever our graduates are in the world, there is a consistent level of support every step of the way.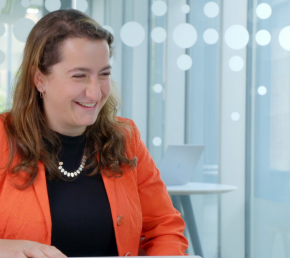 The international rotation

Where the role will take you
We're passionate about giving colleagues the freedom to succeed.
Many of our graduates have moved into permanent roles at Informa after completing the scheme, and there are countless opportunities to continue your career with us.
Hear from our Graduate Alumni and discover more about their journeys.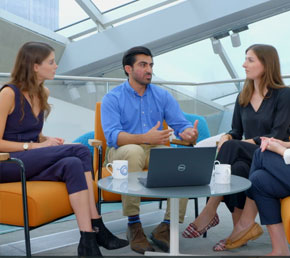 Get to know the alumni experience

Who we look for
At Informa, we all work to a common set of principles and these qualities are also what we look for in all candidates. Learn more about our Guiding Principles here.
We're looking for Graduate Fellows from all backgrounds who want exposure and opportunities to participate and contribute from day one.
If that sounds like you, you'll also need:
A desire to learn
Digital know-how, with an interest in emerging technologies.
Good analytical and problem solving skills
Excellent interpersonal, oral and written skills
To have achieved or be on course to achieve a minimum 2:1 degree or equivalent in any subject.
Previous work experience in a business or professional setting preferred but not mandatory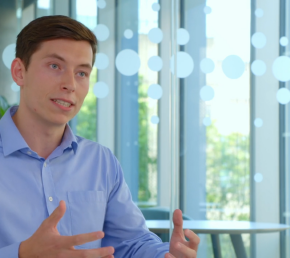 Hints and tips for applying
Application Process

Submit a CV and covering letter
Applications to join our Autumn 2023 graduate fellowship community will open in early November 2022.
Check back here for more information and all the details you'll need to apply.

Take part in a recorded video assessment
All shortlisted applicants are invited to take part in a video assessment, recorded in your own time.
Help us get to know you better, and explain what makes you a great fit for Informa and the scheme.

Attend an assessment centre day
Learn more about Informa and show your talents and strengths at a assessment centre day.
As well as taking part in a series of tasks, this is your chance to get a sense of the business and ask any questions.

Interview with a senior leader
The final stage of the process is a video interview with a senior representative of the business.
You will take part in a short discussion and talk about your motivations for the role you've applied for.

Success: Graduate Fellowship place confirmed
Successful graduate applicants are chosen and informed of their place on the Informa Graduate Fellowship Scheme, along with a start date.