Max Gabriel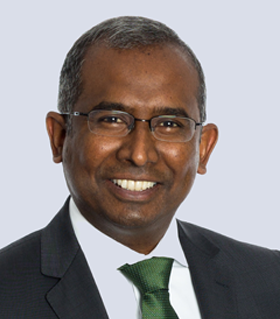 Max is the Chief Transformation Officer of Informa Markets. He joined Informa's Academic Publishing Division, Taylor & Francis, as Chief Technology Officer (CTO) in 2015, where he is responsible for technology strategy, delivery and operations for the Group.

Max was previously CTO of Pearson India and Africa, where he was responsible for digital transformation. In this role, he successfully launched the company's first tablet-based learning product in India.
Before joining Pearson, Max held senior technology leadership roles at Diageo, Pfizer and JP Morgan Chase.
During his time at Diageo, Max led the Global Marketing Automation programme to deliver a cross-brand consumer engagement platform. At Pfizer, as Chief Enterprise Architect, he led the strategy and architecture for a sales transformation programme to implement a multi-channel customer-centric sales model in North America.
Max began his career as a programmer in the financial services industry, having completing his B.S. degree in computer science from M.S University, India. Max actively mentors and advises several tech start-ups in the media and education domain.