Sustainability Strategy
Sustainability at Informa focuses on the long term impacts we have on customers, colleagues, the communities we work in and with and the environment, as well as the impact of the content we create and curate.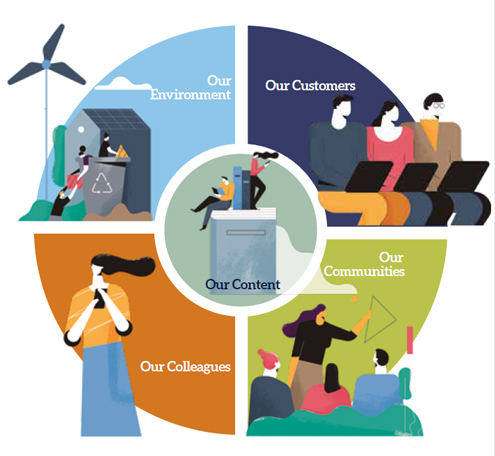 For us, it is about being responsible and fair over the long term, increasing the positive impacts that Informa's operations, products and colleagues have, and in doing so, ensuring the Group's ongoing viability, growth and success.
Our area of biggest impact and positive change is through the content we produce: the data, intelligence, knowledge, research and connections created and shared by each of our business divisions.
This content helps customers and specialist communities around the world work smarter, make better and more informed decisions faster, and solve critical challenges in their area. Many of these challenges are significant global ones that have been marked out by the UN through its Sustainable Development Goals (SDGs) initiative. See here for how the information services Informa provides align with these goals.
More information about our sustainability work can be can be found in the 2018 Sustainability Report.